2016 Toledo Race for the Cure Route
Race for the Cure activities map
Map with surrounding streets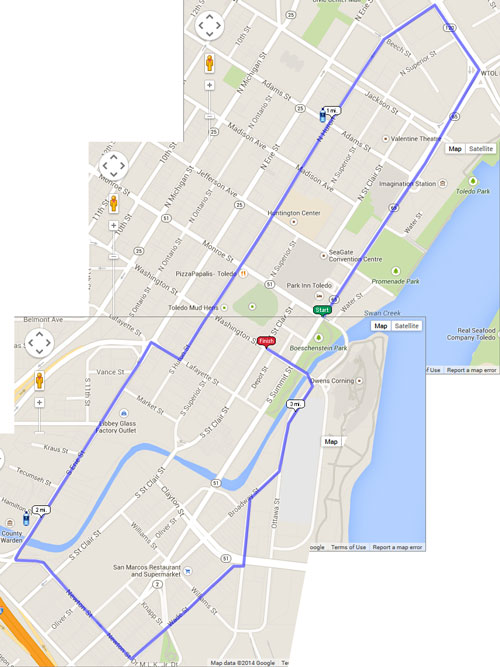 Parking information:
Free street parking is available in limited quantities in Downtown. Paid parking is also available.
Shuttle
The University of Toledo will provide shuttles to downtown Toledo from the Scott Park campus. Shuttles will run from 7:00 a.m. – 11:30 a.m.
Parking – located in lot 22 at the Scott Park Campus located off Parkside Ave.
Drop-off – located at Erie St. and Monroe St.